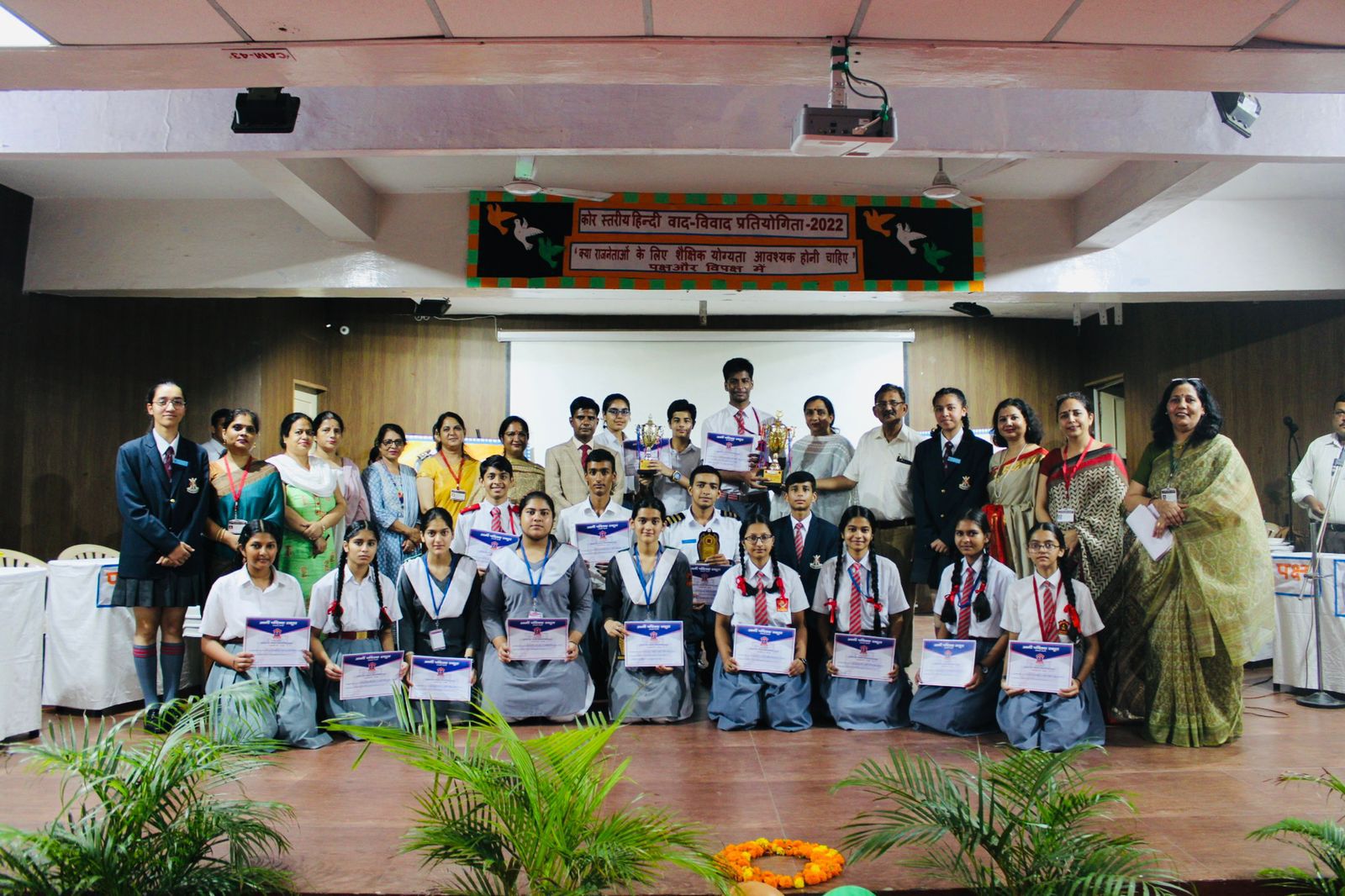 Inter APSs CORPS LEVEL HINDI DEBATE was organised under the aegis of Army Public School, Ambala Cantt on 30th of July 2022.
The event witnessed enthusiastic participation from the host school as well as the APSs at Chandimandir, Dagshai, Nahan, Sangrur and Patiala.
The nail biting competition kept everyone engrossed. The speakers from each team were not only powerful but well versed in their subject knowledge.
The event was judged by two very well known educationists.
1. Dr. Pradeep Sharma Snehi, Retd Principal S.A.Jain College Ambala City.
2.Mrs. Mukta Arora
Lecturer
Department of Hindi
Dev Samaj College Ambala City.
The results are as follows:-
Best speaker (For the motion)
Amay Sethi
APS Ambala
Best speaker (Against the motion)
Prashant
APS Chandimandir
Best Interjector
Saizal
APS Nahan
Winning Team
APS AMBALA CANTT
Runners up
APS CHANDIMANDIR
The winning team has qualified to participate in the Command Level Debate.